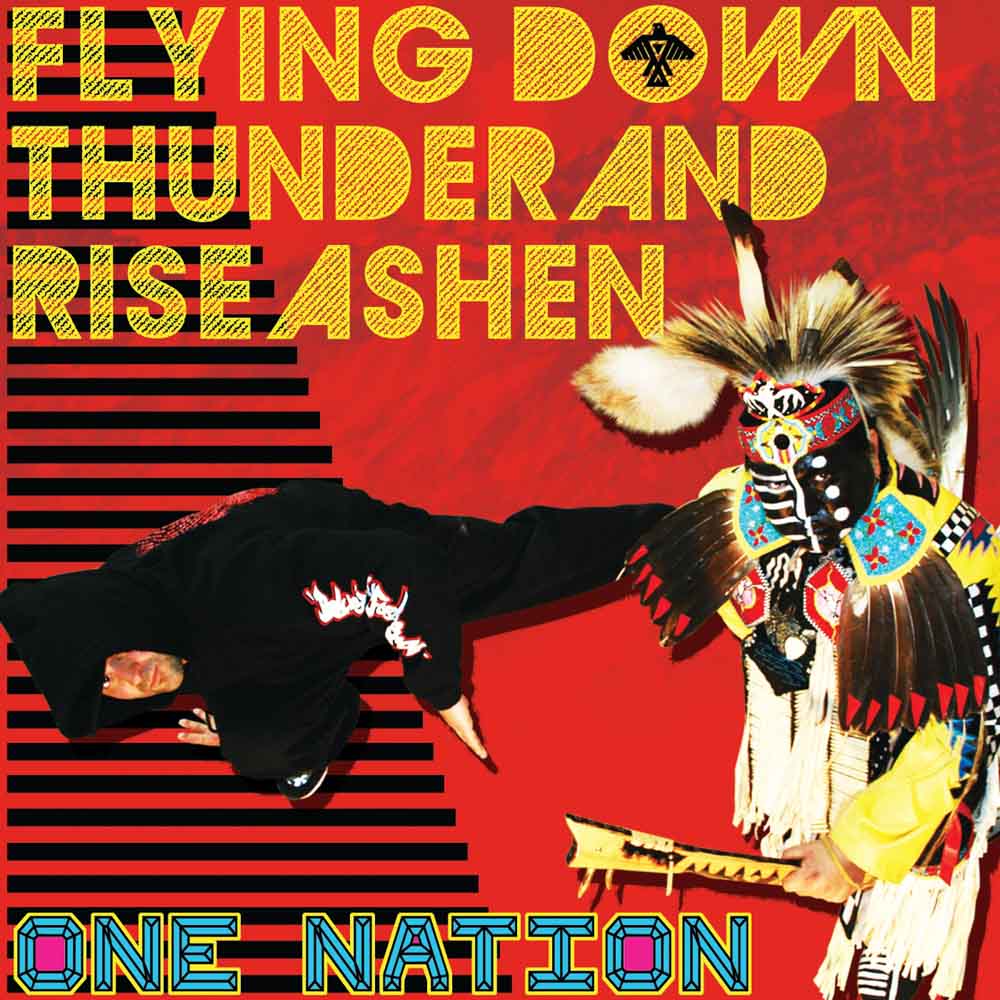 Artist: Rise Ashen & Flying Down Thunder
Cat # BAL-28
Format: CD, digital
Release Date: October 11, 2011
File Under: Indigenous Electronic
Rise Ashen and Flying Down Thunder deliver a new and unique sound, sharing Algonquin language and chanting through Indigenous and urban electronic music. Honouring Aboriginal culture through collaborative composition, One Nation is a fusion of the traditional Pow-wow sounds of Flying Down Thunder's Algonquin heritage and the dance-music wanderlust that Rise Ashen brings to the night club. Spanning afro, deep house, nu jazz and breaks, these tracks become rolled into Pow-wow. This style is brand new, and the future sound of Canada.
Typically known as the capital of Canada, Ottawa is Algonquin land. It was appropriated by English and French settlers in a dispute that still remains unresolved. Mainstream media presents very little information about the founding people of Canada. This album reminds us of the history of our home, and of the original Anishinabe care-takers of this land. One Nation features contributions from William Commanda, Hereditary Chief from the Algonquin Nation. The heartbeat of aboriginal culture continues beating in Pow-wows and on dance floors around the world. 
Rise Ashen and Flying Down Thunder met on Ottawa's frozen Rideau Canal and have been pollinating One Nation ever since. It was important for the pair to create music which was truly an amalgam, true to both the underground club sound and the traditional vocal style of the Anishinabe. Through engaging in the composition arts we are keeping the traditional sounds fresh and new, while respecting the roots of Anishinabe music.