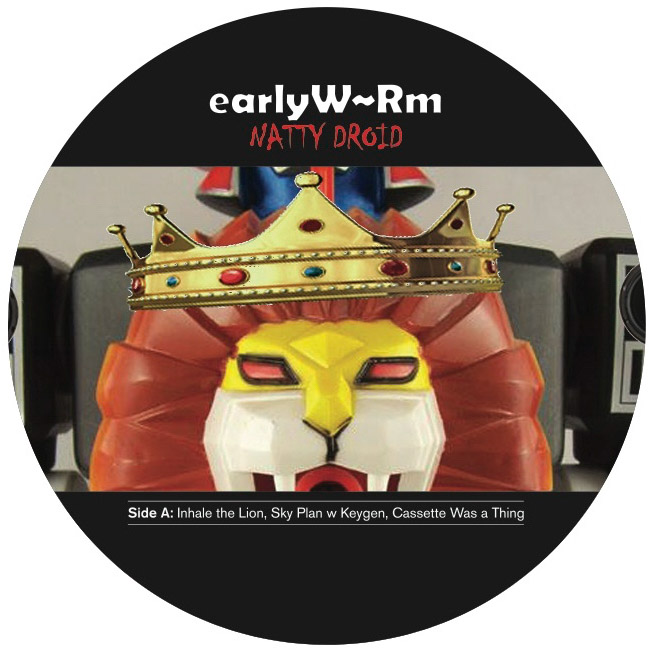 Artist: Earlyw~rm
Cat# : BAL–29
Format: 12"
Released : November 18, 2011
File Under: Future Dub
!!SOLD OUT!!
Side A: Inhale the Lion, Sky Plan w Keygen, Cassette Was a Thing
Side B: Drop Claw and the Serial Empress, Dirty Bass Dread Skies
With lasers blazing "Natty Droid's" mesmerizing and mystical dub will propel you outernationally.
Toronto-based Future Dub artist Earlyworm (or as he is known – Earlyw~rm) pulls out all the stops when it comes to time travel dub. This isn't any ordinary Dub – this is Dub that has traveled across the Galaxy and landed on Earlyworm's Terra Firma laptop .
Earlyworm's aeronautic release "Natty Droid" was originally released in summer 2011 on Dubmatix's Renegade Rockers label and is available for the first time on vinyl with Balanced Records. The EP includes 5 heavy-duty payload tracks that take you on a quest into the extra terrestrial regions of dub space.