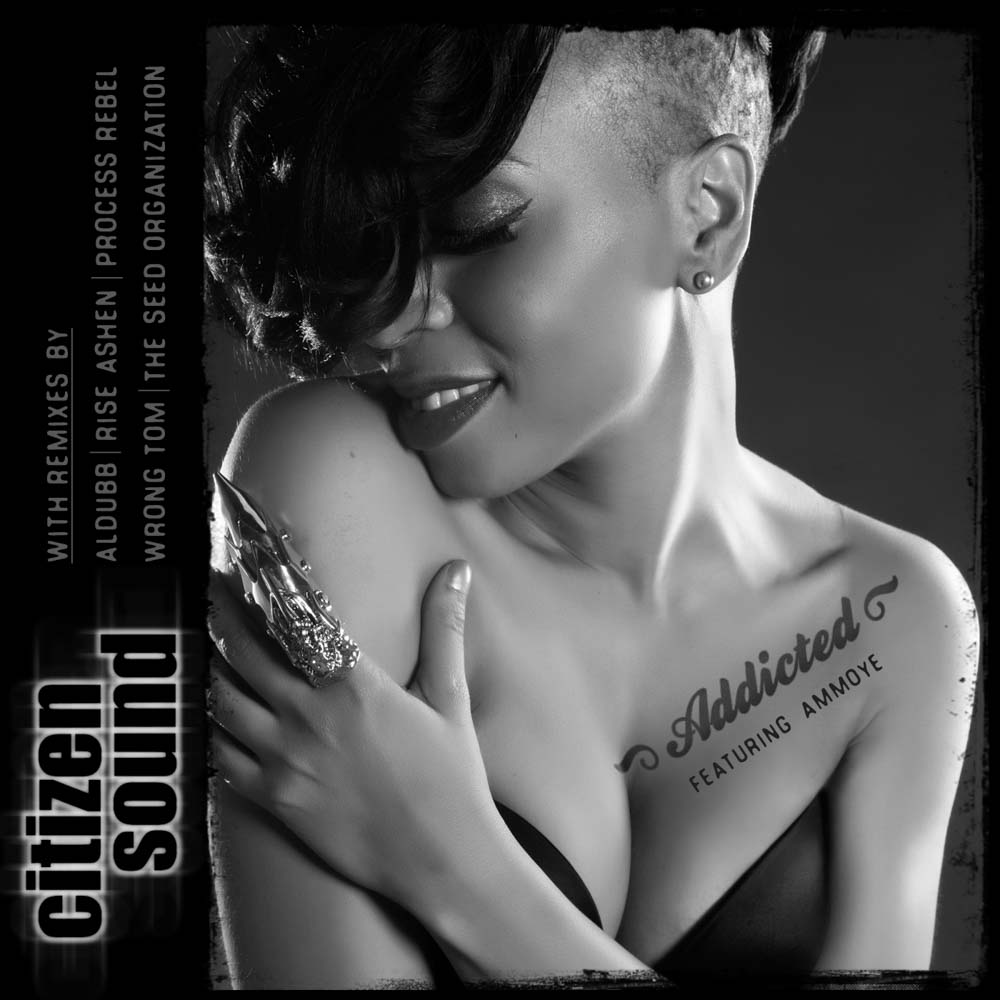 Artist: Citizen Sound
Cat : BAL – 34
Format: Digital
Release Date: August 24, 2012
File Under: Dub, Reggae 
Citizen Sound & Ammoye are back with their latest single "Addicted". A driving bass line, blazing horns and distorted guitars sets the tone for Ammoye's seductive story of her passion for music.
Written & Produced by Aram Scaram. Co-writing for vocals by Ammoye, and featuring Andrew Thompson on guitars and David Buchbinder on Trumpet.
Addicted is the follow-up to previous releases Trouble and Wa Do Dub on Balanced Records that paired this talented producer-singer duo.
Along with the original mix are contributions from heavy weight producers Aldubb, Process Rebel, Wrong Tom, Rise Ashen & Seed Organization connecting the dots to the global dub and Balanced community.