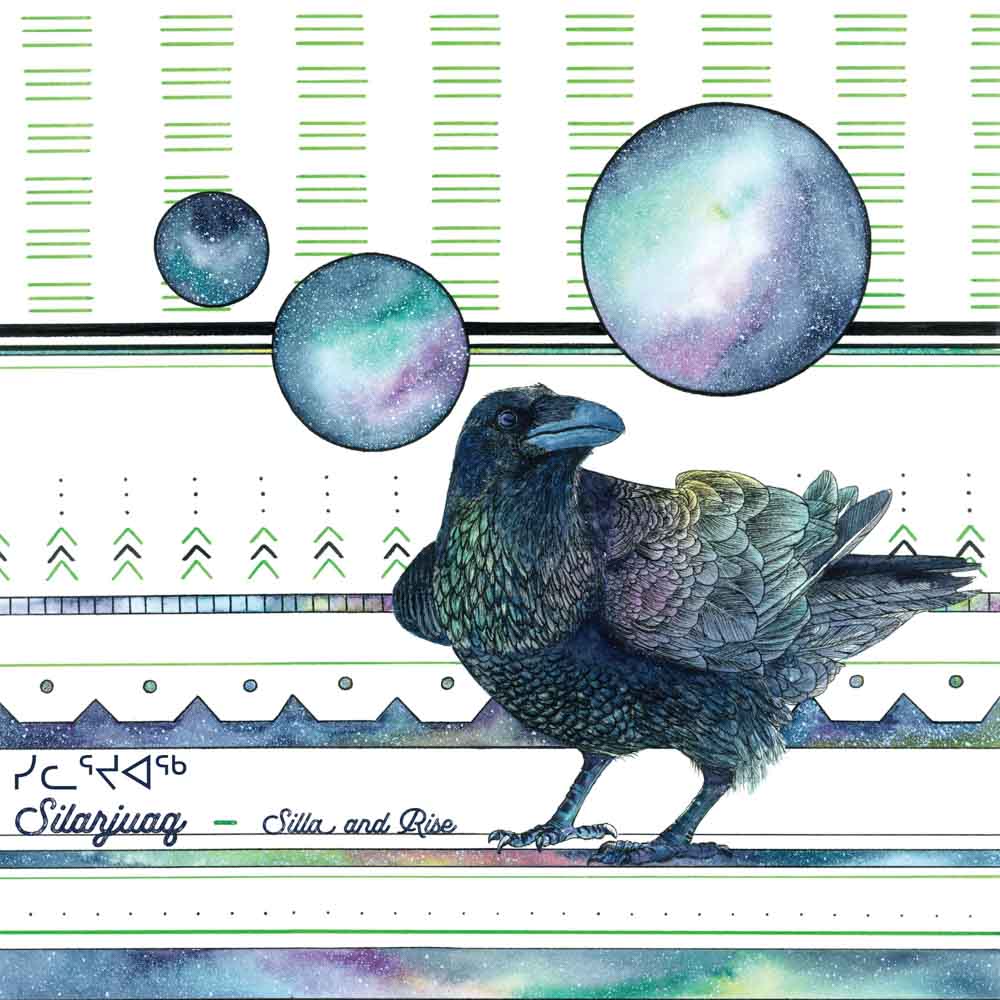 Artist: Silla & Rise
Cat: BAL-54
Released: October 29, 2021
With Silarjuaq, the album draws its title from the Inuktitut word for Universe: its root, Sila, has a broad definition that encompasses concepts of weather, the land, the spirit of the atmosphere, cunning, and intelligence. Adding the affix "-juaq" makes it "large" and alludes to the grander structure of the cosmos in which we find ourselves.
Ambient production, frenetic beats and club-ready grooves provide the layered foundation for Silla's prose and storytelling that weaves its way through the album, with features from Tanya Tagaq, Deirdre Dooley, Theland Kicknosway, Risten Anine, and Annie Aningmiuq.
Silarjuaq will expand on Silla and Rise's incredible career trajectory to date, blending the Inuit throat singing of Silla (Cynthia Pitsiulak, Charlotte Qamaniq and Charlotte Carleton) with the global dancefloor mixology of Rise Ashen. The group respects, honours and preserves Inuit culture and language, paying homage to the Inuit land and its strong connection to spirituality. Key themes on the album draw from inquiries around the universe, animals and nature, diving into the unknown, the love one shares with children and family, Indigenous rights, colonialism and beyond.